About
I am dedicated and performance-driven IT professional with over 15 years of expertise in software architecture and development, cloud computing and DevOps. An experienced team leader proficient in Agile methodologies and a certified Scrum Master.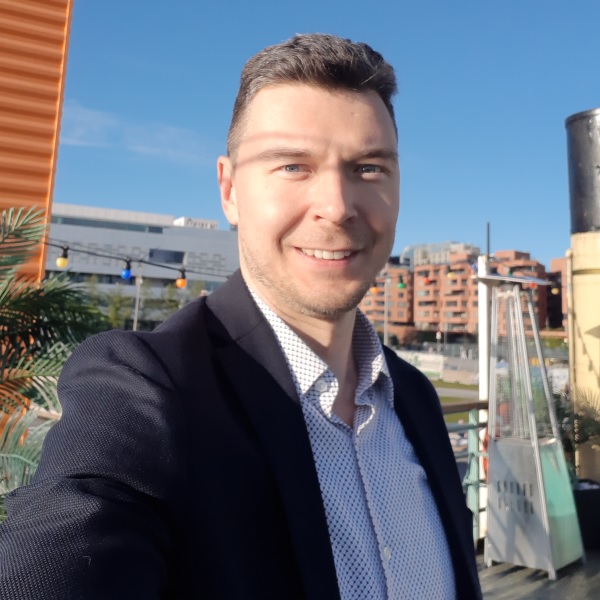 Cloud Architect & DevOps Engineer
Over the years I worked as a cloud and DevOps team leader, cloud architect, solutions architect, software developer, Scrum-master. I worked with all the phases of software development life cycle: planning, analysis, design, development, testing, maintenance, and documentation writing.
DevOps Evangelist & Enthusiast 100%
Sumary
Michael Chudinov
My main competence areas are Azure cloud solutions with focus on robust and scalable architecture with security and privacy in focus by design, and DevOps processes automation ensures rapid deployment of applications to cloud platforms.
Education
Master Information Technologies
2000 - 2004
The Arctic University of Norway in Narvik, Norway
Certifications
Microsoft Certified: Azure Solutions Architect Expert
Microsoft Certified: Azure Administrator Associate
Microsoft Certified: DevOps Engineer Expert
Microsoft Certified: Azure Fundamentals
Microsoft Certified: Azure Developer Associate
HashiCorp Certified: Terraform Associate
Professional Experience
Cloud Architect
2022 - Present
Wilh. Wilhelmsen Holding ASA
Planning, design and implementation of infrastructure and security model for for Kubernetes-based DevOps platform.
DevOps teams leadership
Daily operations for DevOps environments contains multiple Kubernetes clusters in Azure
Design and implementation of cloud architecture for applications logging and monitoring based
Cloud Architect
2018 - 2022
Capgemini, Norway
Customer: Difa, Industry: pharmacy
Planning, design and implementation of infrastructure and security model for web applications in Azure infrastructure using infrastructure as code methodology with Terraform.
Design and implementation of CI/CD for web applications based on Azure DevOps.
Architecture of Elastic Service with Azure Kubernetes Service and on-premises Kubernetes clusters, management of Kubernetes clusters
Customer: Norwegian Directorate for eHealth, Industry: health government
Responsibility for design of scalable and secure infrastructure for Norwegian national healthcare web-portal Helsenorge.no to Azure cloud.
Development of solutions requirements and specification, structuring and analysis of requirements
Cooperation with other departments in Norwegian Directorate for eHealth regarding project progress
Cooperation with software developers for web-portal and operation personnel
Software Architect
2015 - 2018
Sopra Steria, Norway
Senior Software Engineer
2011 - 2015
Datametrix, Norway